Do I need to be Pre-Approved for a loan before I start shopping for homes?
IN A WORD...YES!

The DeLuca Group standard practice requires all clients who are interested in purchasing real estate to have the following:
Pre-approval
Proof of funds to close if paying cash
Name of a reputable lender we can contact
There are important reasons for this.
Clarification of this practice in our brokerage will be explained on this page
The practice is to put you in a strong buying position so you will be successful
What do we need to get started?
Lender Contact Information if you have a preferred lender, we can schedule a meeting to discuss your options
Pre-Approval From A Reputable Lender Is Mandatory
If you don't have a lender, we will provide you with our lender list. (Scroll to bottom)
🤑 We don't need any of your financial documents, pay stubs or credit score. That is what the lender will need. 📍Our job is to find you a great home and negotiate the best price.
⏰ If a real estate professional doesn't value their own time, can you expect them to value yours?
This practice is in place at DeLuca Real Estate for three main reasons:📍
Time - We all have a certain number of hours in the day to take care of a number of responsibilities. Time is our biggest limitation. By requiring documentation from the start, we make sure our clients are seriousprepared to succeed in the home buying process. Our time with our clients is precious and we want to make the best use of it.
Safety - There have been sad stories in the news time and time again involving real estate professionals and tragedy. It is against our policy to meet unknown potential clients without first verifying that they are a real buyer. This keeps our sales associates safe and creates a mutually trusting relationship.
Create standard of professionalism - It is not in your best interest for anyone on our team to schedule showings or write offers on properties you do not have the ability to purchase. Without the documentation required, we can not do our fiduciary to you and serve you to the highest level. This is not a standard in all offices, there are agents who will open doors for you at a moment's notice. This is how they want to conduct business which works for them. We are professionals and commit to our clients our time, energy, resources and expertise. Because we are so committed to our clients, we ask for a mutual commitment at the beginning of the relationship.
---
DELUCA REAL ESTATE VIP LIST OF LENDERS
LISTED BELOW ARE LENDERS WHO HAVE WORKED WITH OUR CLIENTS.
Each of them has displayed a level of professionalism we feel confident passing on to you.
WE ENCOURAGE YOU TO CALL AT LEAST 3 OF THEM TO SEE WHICH ONE WORKS BEST FOR YOU.
LET THEM KNOW THAT DELUCA REAL ESTATE REFERRED YOU!
WENDY BLUHM Delivering the right loans for the right reasons in a way that exceeds all expectations. That is our business.
WENDY BLUHM
BRANCH MANAGER RETAIL LENDING CMGFI
NMLS # 876698 BRANCH NMLS # 1300739
PHONE: (831) 324-6402
EMAIL: [email protected]
APPLY NOW
---
---
JOSEPH A SANCHEZ | Branch Manager | nmls: 247119 / CHL#15622
945 South Main Street Suite 103, Salinas CA 93901
O: (831)287-2803 | C: (831)320-2717
Click Website:CALIBER.JOSEPH.SANCHEZ
---
INOSOT FINANCIAL AND HEALTH COACHING CENTER
MICHAEL LAROCO
831-214-1338
---
Jessica Aubuchon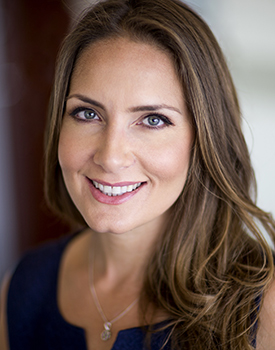 NMLS License No: 331428
Jessica Aubuchon, Senior Mortgage Advisor, currently holds her real estate brokers license and obtained her real estate salesperson license in 1996. She is a Robert Louis Stevenson and San Jose State graduate. She has served as President of the Monterey Financial Planning Association Board of Directors and currently serves on the Colleagues of the Arts Board of Directors. Jessica is dedicated to finding the best possible real estate financing solutions for her clients (including non-traditional borrowers) with the best possible rate and terms. She focuses on financing for all of California and strives to be available 7 days a week via phone, email and text. 

[email protected]
(831) 901-0598
---
(831) 645-1050
---
BUSINESS LOANS:
Cal Coastal Rural Development Corporation
Small Business | Agriculture | Commercial Real Estate
Loree Van Bebber Marketing Manager | Business Development
221 Main Street Suite 301
Salinas CA